Safety is our No. 1 priority
Safety matters – there is no room for compromise at Swimbus. The Swimbus 12.01 is fully tested & certified and complies to all EU requirements and regulations.
Hull structure and strengths are approved by DNV-GL (Germanischer Lloyd). The intact and damaged stability is approved by DNV-GL (Germanischer Lloyd).
The bus safety is approved and licensed by TÜV Rheinland.
The Swimbus 12.01. is fully certified and approved for service on EU roads and waterways.
Fire protection
The Swimbus 12.01. is equipped with an advanced firefighting protection system. Smoke/heat detection and fire suppression system in all sensitive compartments. Hydrant and portable fire extinguishers on deck.
Engine
3 independently operating engines (2 for water, 1 for road)
2 independently operated ship drives and rudder systems – optimally designed to prevent engine failures
"SiLEX" MONITORING AND CONTROL SYSTEM
Our integrated monitoring system "SILEX" is based on CAN BUS and connects all relevant installations both of ship and bus
Operation information is given to the driver/captain
All important systems are monitored permanently and provide its actual status to the driver/captain at a glance. All sub-systems (engines, A/C, heating, fire system, doors, lights, pressures, etc.) can be controlled and many of them even managed from the cockpit (various languages available/on request)
Temperatures, engine-parameters, liquid levels, cooling, locking status of doors, etc. are monitored continuously. Maintenance intervals are signaled and alarms sound in case of malfunctions
Remote access upon request.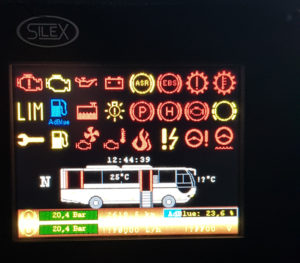 Passenger safety
Swimbus 12.01 is fully equipped to ensure passenger and crew safety.
Inflatable life jackets for each passenger and crew member
Safety lighting, signs
Fixed and portabel firefighting equipment
Navigation lights and signalling equippment
1 main exit, 2 emergency exits, 4 emergency exit windows
Driving safety
Front and rear cameras
ABS
ASR
Ship safety
Special anchor with electrical windlass
Automatic bilge pump system
2 x Ship radio stations
Ship horn
2 x 25 m ropes
2 x lifebuoy rings with rope
Emergency ladder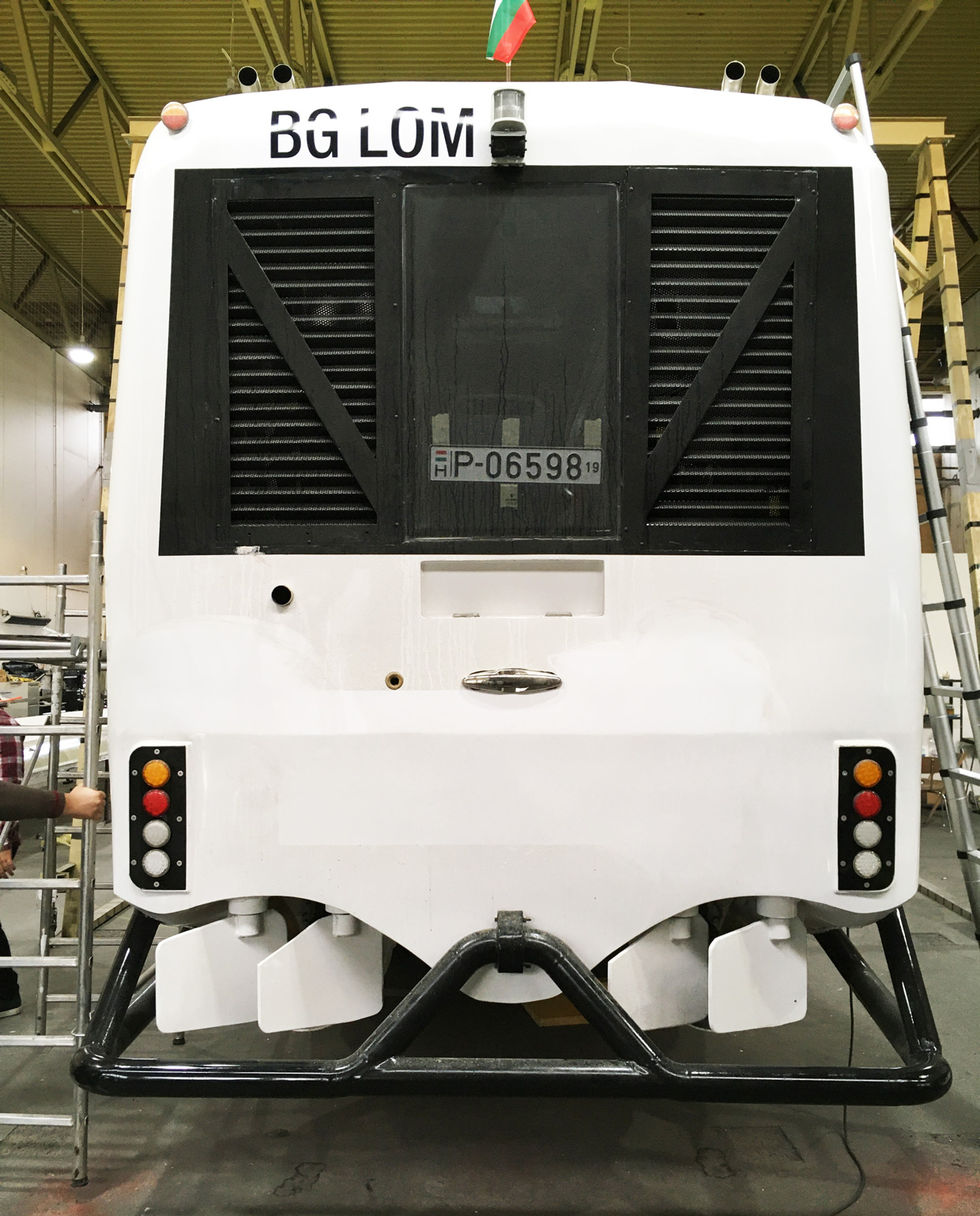 Swimbus 12.01 comes along with the operation and maintenance manuals of all equipment on board and a special operating and maintenance handbook for the Swimbus.
Driver/maintenance training upon request.