A sophisticated design and expert monitoring throughout manufacturing ensure seaworthiness for your cruises. Safe maneuvering is provided by two completely independent propulsion systems powered by Steyr engines.
Swimbus is the only three engine amphibious vehicle available in the market.
Type: Amphibious Passenger vessel
Length: 12.070 mm
Width: 2.540 mm
Draught max: 1.040 mm
Engine: Dual Steyr
2x 190 Hp, 2.600 rpm marine engines
Speed: 13 km/h, 7 knots
Save and efficient speed for a comfortable cruise. Fulfills the speed requirements on European waterways.
Hull: Marine grade aluminium
4-6 mm marine grade aluminium
Hull structure and strengths are approved by DNV-GL (Germanischer Lloyd)
Propulsion: 2 reliable units
The scientifically designed independent propulsion units (engines, propellers, rudders) help maneuvering in all water conditions and allow to continue the journey safely even with one system.
Navigation: complete, fully certified system
Swimbus is fully rigged with all required navigation equipment required for inland water vessel (navigation lights, signaling device, radio, AIS transponder, etc.)
Emergency stop: Danforth special anchor
Independently operated electrical windlass and Danforth special anchor at the bow.
Automatic bilge pump system
Bilge water monitoring system with audio/visual alarm and strong pumps to prevent water in the ship's hull.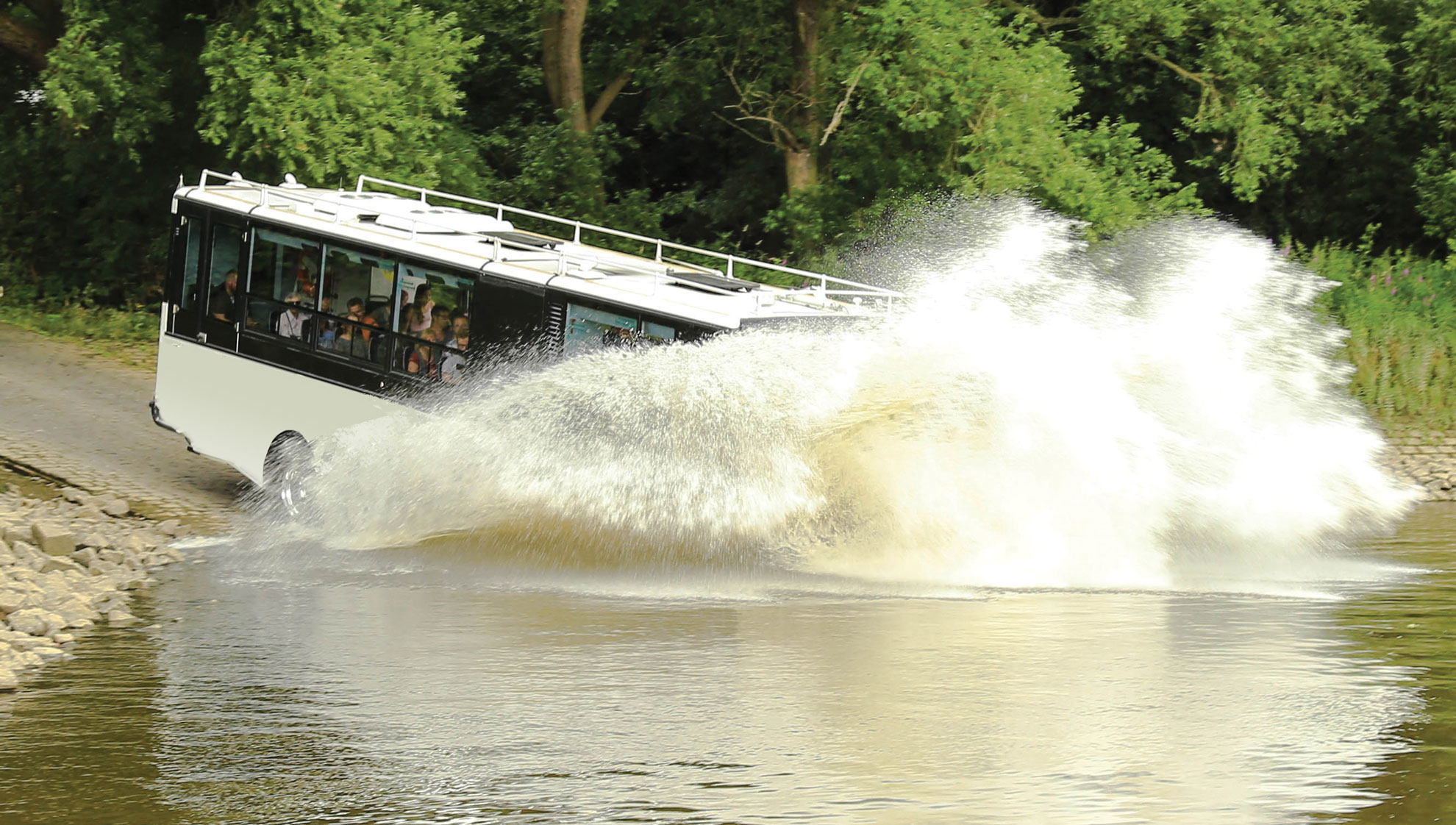 Add a 'splash' of excitement to your sightseeing tour
Dealing with unpredictable weather is a problem familiar to many sightseeing operators, but with the Swimbus, there's no need to worry. It will perform reliably and ensure maximum safety up to wind force of gale 6.